Healthy foods to lose weight
One of the main concerns of many people when it comes to healthy living is the body weight. People who are obese constantly struggle to reduce weight and often such people find it hard to reduce their weight. Because obesity leads to many diseases related to heart, lungs and muscles, it becomes critical to maintain a healthy weight. While exercise is key to good health and proper weight in humans, food plays a major role in keep one healthy and fit.
Food to reduce weight
There are many healthy foods to lose weight that is natural and effective. These weight reducing foods come in forms of fruits, nuts, vegetables, fluids and cereals. They form as healthy dietary supplements that help us stay fit and in shape.
Green Tea

Green tea is often used for slimming and reduction of weight. The presence of "catechins" antioxidant in green tea helps metabolism and effect burning of body fat. It also helps in reducing bad cholesterol that contributes mainly to weight gain.
Soups

Soups are a healthy alternative to heavy meals. Soups made from vegetables like tomato, beans, onions, mushroom and chicken are very healthy and low in calories. A big bowl of mixed vegetable soup or a chicken soup for breakfast quickly fills your stomach. And because of low content in calories, it helps you in reducing weight. It is also easy to digest and helps you start the day with a good amount of energy.
Eggs
Eggs are rich in protein and can replace most of your high-calorie foods. An egg sandwich provides a good amount of energy and protein which is good to start with. It has healthy carbohydrates that get converted to energy. Usually, a glass of milk and an egg is best to have as breakfast. This has low calories and helps put your hunger off for a long time.
Vegetable Salads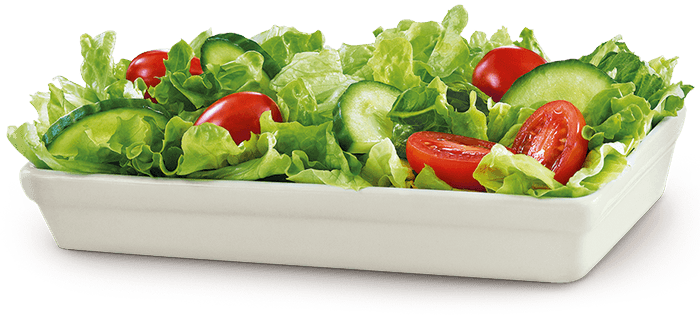 Salads are always the best source of proteins, vitamins, calcium and carbohydrates and fulfill the need for all type of nutrients required for your body. But particular vegetables help you fight weight and reduce it effectively. A salad made broccoli that is the great source of fiber and calcium, cabbage which is rich in vitamin C that helps immunity, lettuce which is lowest in calories, radish that has potassium and folic acid that helps in digestion, tomato which is the rich source of vitamins and low in calories. This salad is the power house for energy and rich nutrients and helps greatly in reducing weight.
Apples

Apples are low-calorie fruit that is rich in fiber. And since fiber intake helps in weight reduction, apple can replace part of your daily meals. Apple is beneficial for our health and hence the saying goes "an apple a day keeps doctors away".
Almonds

Almonds are nuts with a high content of fibers that boost fat burning process when consumed in breakfasts. Other benefits of almond include memory gain and prevent hair loss.
Oats

Oats, another rich source of fibers help reduce weight effectively if it is replaced with one or two meals in a day. Often, dried oats are used breakfast cereal and it is beneficial for people looking to reduce weight. A bowl of Oats with a glass of milk and few almond bits make a great and healthy breakfast.
So foods rich in fiber is always good for reducing body weight.